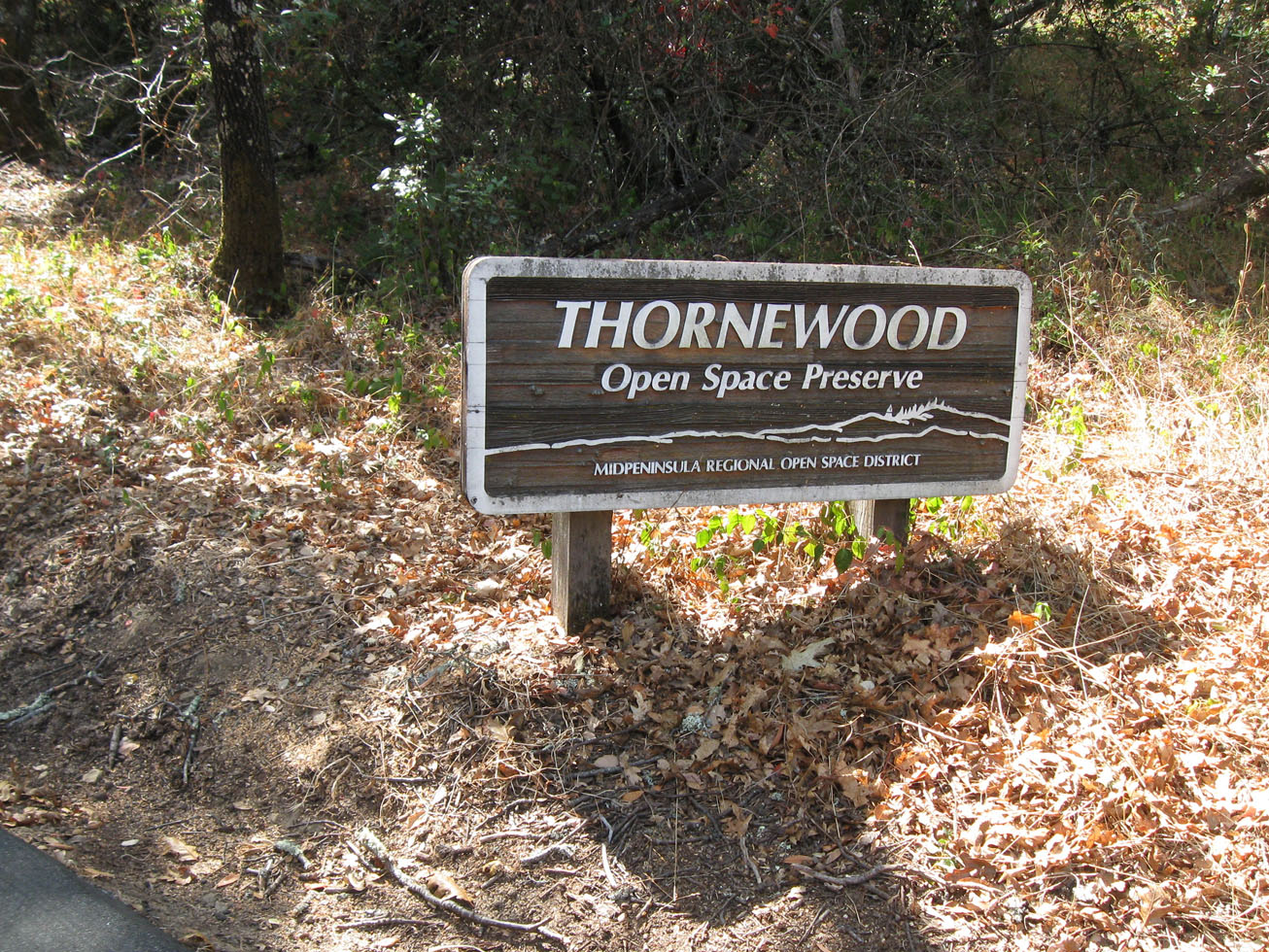 Small enough to never get lost, flat enough for all abilities.
Just off Highway 84 on the outskirts of Woodside, otherwise known as La Honda Rd, there is a little known preserve named Thornewood. Its not very large with only two trails running through it and neither trail is very long. I live rather close to this area and never stopped in to check this place out until today. I know this preserve to be small with only a couple trails so when Im out this way I will choose Huddart Park, Wunderlich Park or Windy Hill OSP instead. All 3 are very close and all 3 are much larger with many more route choices to choose from.
Thornewood Open Space Preserve
The one distinct advantage that I discovered today that Thornewood has over ANY preserve I have ever been to is its lack of elevation change. The main trail, Schilling Lake Trail is 8/10ths of a mile long and changes 50 ft in elevation at best over the entire length of the trail. The other trail known as Bridle Trail seems to be downhill from Schilling Lake Trail where it splits off and decends 400 ft over 7/10ths of a mile until it dead ends at Old La Honda Rd. This is really simple & easy stuff to hike on. The trails are wide in most areas and free of big limbs or any other obstacle that would pose a problem such as rock gardens or tangles of tree roots. This really is the easiest place to hike in all of the Bay Area. One vista off Schilling Trail presents a great view of Portola Valley. The actual lake at the end of the trail is a tiny pond that as of today was playing host to a mother duck and her little ducklings. Very cute to watch for a short spell before heading back to the car. The parking lot is located about a quarter mile off La Honda Rd. The Thornewood OSP sign is not very large and until today I had never seen it on the dozens of trips I have made up and down this road over the years. The best way to explain how to get there is from the town of Woodside. Travel uphill out of Woodside on Old La Hoda Rd. Go past Wunderlich Park and Portola Rd and keep climbing up. Look for 2 brick columns flanking a driveway on your left. They must be red brick, not stucco and not stone. The brick has the white numbers 895- 897 on the right hand column. Turn down this "road" that is narrow and pray that no other car is coming out while you are going in. No bathrooms exist anywhere in this preserve so plan accordingly. If you want to hike but cant due to the difficulties of trail walking and hill climbing let me encourage you to try Thornewood. If you dont like it you can always head back to your car which is never that far away.
See you in the woods,
Jonathan Fales