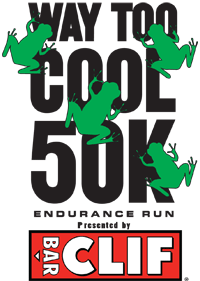 I woke up this morning and as usual settled into my email with my morning coffee. The first email I saw was from Ultrasignup.com. I knew what this was about, a week ago they announced the opening of the lottery for the Way Too Cool 50k in Cool ,CA just outside of the small mountain town of Auburn. I put my name in the lottery by filling out their questionaire about my ultra running experience and giving them a credit card number. I thought about that this weekend and wondered when they were going to do the drawing and announce the winners. I thought it was this weekend. Apparently I was right.
I opened the email to read:
Congratulations!
You have been selected for the 2013 Way Too Cool 50K Endurance Run Presented by Clif Bar.
On behalf of myself and my NorCalUltras team, we look forward to seeing you on March 9th! Happy training,
Julie Fingar Race Director
The Way Too Cool 50k
, for those who are not familiar, is (according to their website) the most sought after 50k in the United States. It is run on parts of the Western States 100 mile endurance championship course in and around the Sierra Nevada mountains. The lottery results are posted
here
at Ultrasignup.com and reads like a who's who list of ultramarathon superstars. The first few names that jumped out at me were Leor Pantilat, Galen Burrell, Max King, Gary Gellin, Rory Bosio, and if you scroll towards the bottom of the page Jonathan Fales!!!!
What a great way to start this week off!!!!
See you in the mountains,
Jonathan
PS...Trail Runner ran a great article about this race here